Lockable, Smell proof backpack
Introducing The New Legion Duffel Bag!
Introducing the Erozul Legion Duffel Bag – Redefining travel convenience with an innovative design. This duffel bag is not just a bag; it's a game-changer. Utilizing Erozul's incredible Smell Proof technology, upgraded YKK Zipper system, and the built-in TSA Approved Combination lock, this duffel bag is sure to exceed your expectations and become your go-to travel bag!
YKK Zipper System
TSA Approved Combination Lock
Spacious 50L Capacity
Erozul Smell Proof Technology
Stylish & Durable
Available in 3 Colors
Shop The Legion
Find innovative smell proof bags and secure storage solutions from Erozul
At Erozul, we always keep our customers top of mind when designing anti-theft bags and storage containers. Whether you need to store medicine, money, or spices, it's our goal to make sure our customers are always satisfied.
Erozul | Built with Passion and Purpose
From our scent proof Orion Bag to our CVault airtight containers, there's a storage solution built for your needs. And, if you're a first-time buyer of smell proof bags, don't worry. Our customer support team will make sure you find the right product. Just ask our customers, we're proud to say they've given us an excellent raiting on Trustpilot. So check out our top sellers now!
Lockable Smell Proof Bags
Erozul bags combine cutting edge designs with practicality so you can go about your day safely. These bags are water-resistant and durable for whatever life throws at you. Most are even secured with a combination lock to make sure only you can access what's inside. Whether you're commuting to work or heading to your next vacation, these bags are the perfect piece of luggage.
Shop Erozul Bags
Innovative Technology for Security
Security is the reason why we started and it's still our commitment to this day. Our anti-theft bags are designed with proprietary security technology to guarantee the protection of your belongings. Most Erozul bags are built with combination locks to make sure you are the only one with access to your valuables. No matter what you're storing, keep it safe with Erozul.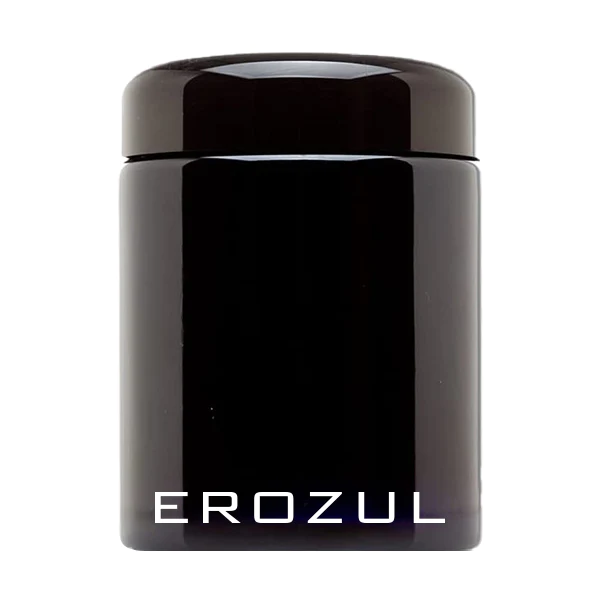 UV Glass Jars
If you're storing spices or other dried goods in a jar or container, sunlight can quickly cause them to lose their flavor and freshness. These glass jars are designed to refract and dissipate light from the contents inside, keeping the contents as fresh as the day you bought them.
Shop Glass Jars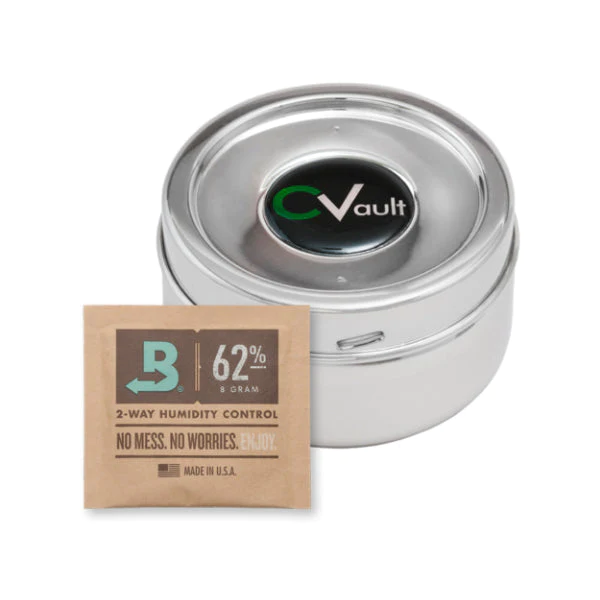 CVault Humidity
Control Containers
For any outdoor trip, it's important to pack smell proof and water-resistant containers for storing food and other essentials. These CVault containers are built with stainless steel and prevent moisture from damaging their contents, whether you're storing spices, grains, or anything else you don't want getting wet.
Shop CVault
Keep Things Fresh
Humidity can ruin spices, coffee, or whatever you store in your Erozul smell proof bags. Our humidity control packs can be added to your container to prevent mildew and maintain flavor and aroma. Better yet, pair our humidity control products with one of our mylar bags or UV Jars to maximize freshness.
Need more proof? Just look at what our customers have to say about us.
★★★★★

Absolutely in love with my new backpack. Amazing craftsmanship and truly smell proof. Thanks for the extra goodies! I'll be purchasing the whole bag line up!
★★★★★

bag was better than i expected very nice quality and materials and it's actually smell proof love the bags i got so much definitely getting more
★★★★★

I bought this product for my husband's birthday and he absolutely loves it. The fact that there's a lock on it is great for families with kids. The bag is discreet and smell proof so he can walk around the house with it and no one has a clue what's in it. I'm now looking to buy more products from this company. Shipping was quick and easy as well. I am a happy customer!
★★★★★

This backpack is a Game Changer!

I've had many backpacks in my life and none have compared to this one. This is the first one I've had that locks up and it's awesome, since I have a mischievous 4 year old who wants to see all of Daddy's stuff. Keeping stuff in here he can't see, touch or smell is a huge bonus.

Item was exactly as described and beyond. The color, functionality, and quality are amazing, and it even came with some free goodies. I'm stoked.